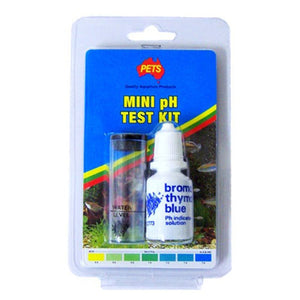 Australian Pet Supplies Mini pH Test Kit is a quick and easy way to test the pH level of your aquarium or pond water.
The pH of aquarium water is vital to aquatic and plant life, some fish require certain pH levels so check with your local aquarium or pet store to find out what your fish require.
This kit contains 15mL of Bromothymol Blue, and a small testing vial.