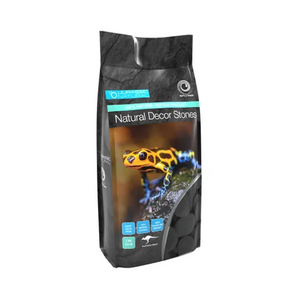 Natural Decor Stones are an amazing way to show off your magnificent displays.
Our exclusive range of all natural stone products are the eco-friendly way of adding attractive tones and warmth to your terrariums, vivariums and other habitats including aquariums.
All our stones are completely safe for use wet or dry.
Natural Decor Stones are 100% natural and sustainably sourced.
Rinse before use.