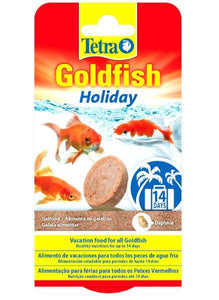 Tetra Goldfish Holiday 14 Day Feeder
Fish food designed to maintain your goldfish's health even when you're not around. 
Feeding block provides consistent food supply for up to 14 days. 
Entirely edible and will not disintegrate or pollute the water.
Consists of delectable blend of essential ingredients to promote a healthy diet.