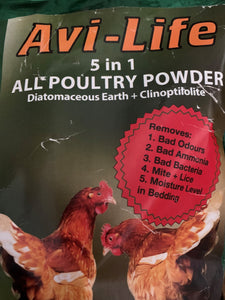 Avi-Life 5 in 1 All Poultry Powder Diatomaceous Earth + Clinoptilolite removes bad odours, bad ammonia, bad bacteria, Mite & Lice and moisture level in the bedding. 
Great for poultry boxes, poultry coops, bedding. ground area and can be used directly on poultry. 
Use every third day over 2 weeks for best results.