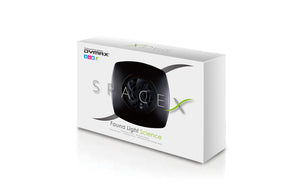 The Space X LED Lighting provides a balance combination of multiple LEDs for optimal photosynthetic activity, plant growth and viewing, with a huge 48W at full power.
These lights project full spectrum lighting plus essential RGB spectrum wavelength that provide and support strong plant growth as well as enhance its colour. This LED also emits balance light for accurate viewing for both fish and the entire aquatic environment in the aquarium.
Features:
24hr smart control
Intensity selection
Night light option
Spectrum control
Convective heat exchange design
15 x 15 x 3cm
48W at full power
3m cable
LEDs: 15 x Green, 12 x Red, 6 x Blue, 15 x White.