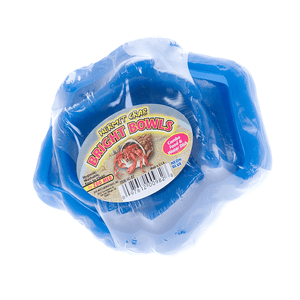 Zoo Med Hermit Crab Bright Water Food Bowl Neon Blue
Zoo Med has been at the forefront of innovative products for the reptile husbandry industry for the past 40 years, making them a go-to choice for reptile enthusiasts everywhere. Providing the very best in care for your reptiles with heaters, lamps, enclosure accessories and more, Zoo Med products will bring out the best in your scaly friend!
These combination bowls are hygienic, washable and easy to clean, and are available in a number of bright neon colours, making hermit crab feeding colourful and simple.
Made from easy to clean plastic
A matched set of food and water dishes
Available in red or blue