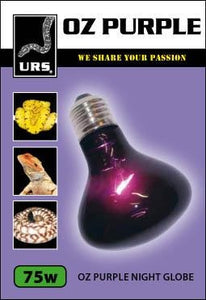 Nocturnal Heat & Light Globe
For a more natural viewing of your reptile at night. Simulating the moons ambiance lighting.
The small Oz Purple heat and light globes are nocturnal heat lamps that are suitable for viewing the reptiles natural habits at night as well as providing heat to bask under.  These incandescent globes are ES.
Fitting type:
E27