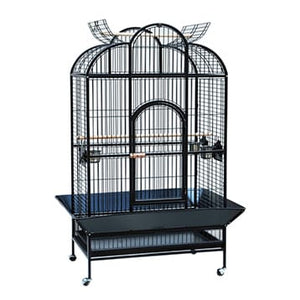 *****DUE TO WEIGHT & SIZE OF PRODUCT, SHIPPING IS UNAVAILABLE. PLEASE SELECT TOOWOOMBA STORE FOR CLICK & COLLECT*****
The Silverado 44 is ideal for larger parrots, with a roof that opens up allowing your bird to explore outside its cage. 
110cm W x 80cm D x 186cm H
3.5cm bar spacing.